On November 2nd, 2018, Chicago Tribune reported the danger of ethylene oxide (EtO) around Waukegan and Gurnee in Lake County. The history of EtO can be found here. Since then, numerous articles have published including some comments from the Gurnee village and EPA. While the health concerns and the explosive nature (the first 14 minutes is related to this blog) of EtO are starting to come out, I have yet to see the potential negative effect to the housing market.
The Flint housing market went down after the news broke out about the high lead level in the water. How is the area around Gurnee & Waukegan? Below charts compare the monthly supply of the Lake County and Gurnee/Waukegan. Monthly supply is the months it would take for the current inventory of homes on the market to sell if no new listings come to the market.
Lake County vs. 2 miles radius from the Vantage plant in Gurnee
Lake County vs. 2 miles radius from Sterigenics plant in Waukegan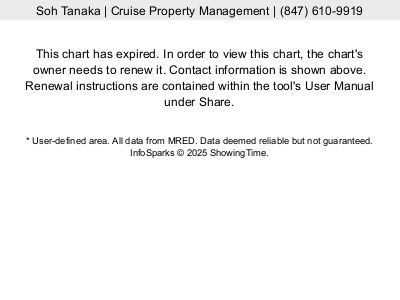 As you can see, both the Gurnee and Waukegan markets are trending almost parallel to the Lake County market. While the above is a good trend, this may change as the information spreads. If the Waukegan/Gurnee market's monthly supply goes up faster than Lake County, maybe that is a sign that we have to watch the market closely.